Allianz
Key takeaways
Millions of people live in the shadow of hunger, but a third of all food goes to waste throughout the supply chain
Our current food-production system is environmentally harmful, so the answer isn't simply to produce more food in the same way
The world needs investment in innovative systems to improve the sustainability of our food supply – and aligning with the UN Sustainable Development Goals can
provide helpful guidance about where to invest
Data-driven precision agriculture, "vertical farming" methods and aquaponics can improve how food is grown, while elsewhere companies are pioneering more sustainable packaging methods and reducing food waste
Creating alternatives to animal protein–and promoting wellness in people and animals – can address both nutritional and environmental challenges
The coronavirus pandemic refocused our attention on the value of food, with the question "how to grow seeds" trending on the internet. Yet even before the pandemic hit, the entire system of providing people with food was hugely inefficient. And without action, it will likely only get worse. The good news is that the private sector can address the UN's Sustainable Development Goals by investing in innovations that improve the sustainability of the food economy – with the goal to do it profitably.
Sadly, too many people are unable to take food for granted. Food insecurity takes a devastating toll, and countries whose populations go hungry will fail to develop their economic potential. Even in developed countries, many citizens struggle to access nutritious food, and poor diet can exacerbate inequalities of health and opportunity.
2020 Global Hunger Index by severity
This is creating demand for more sustainable methods of packaging and distributing food – and many companies have set ambitious goals for reducing food waste and packaging in their operations that align with SDG12 (Responsible Consumption and Production). But the approach needs to be different around the world: emerging-market nations can reduce food waste by improving food processing, while the developed world needs to make the distribution and consumption of food more efficient.
Investment idea: improve how food is innovated and developed
Reducing our reliance on animal agriculture would bring immense environmental benefits. Livestock accounts for 14.5% of all human-influenced greenhouse-gas emissions – six times more than the entire contribution from aviation, based on figures from the International Council on Clean Transportation.
Fortunately, both multinationals and start-ups are competing to develop alternatives to animal protein. Plant-based protein and meat substitutes provide nutritious food with less environmental impact, and they are popular with consumers who cite the health and environmental benefits.
Wellness continues to be a strong consumer trend that companies are capitalising on by offering healthy food, such as low-sugar and organic options at affordable prices. This supports SDG3 (Good Health and Well-being).
Other companies are focused on enhancing food safety and shelf-life by improving quality control in the processing, packaging and distribution of food – another way to support SDG12 (Responsible Consumption and Production). Animal safety and well-being is another fast-growing market segment, and businesses are responding with products that reduce livestock susceptibility to disease and antibiotic usage.
Capital investment required
While there are no easy answers to the challenges of food security, the high stakes make it an urgent and pressing issue. The combination of a growing population, the deteriorating health of the biosphere, water scarcity, and societal issues like hunger and obesity poses a huge challenge to our food systems. We must produce more food with higher nutritional value at a lower environmental and economic cost. To achieve this, capital investment will be essential to generate both radical innovations and incremental efficiencies. Investing in companies that create a positive impact, by aligning themselves with the food-related SDGs, is an exciting opportunity for investors and society at large.
About the United Nations Sustainable Development Goals (SDGs)
The UN's Sustainable Development Goals are 17 goals that were adopted by all UN Member States in 2015 as part of the 2030 Agenda for Sustainable Development, which set out a 15-year plan to achieve the goals. The SDGs address a range of social needs, including education, health, social protection and job opportunities, while tackling climate change and environmental protection. They serve as a framework to promote prosperity while protecting the planet to achieve a better and more sustainable future for all.
The coronavirus pandemic refocused our attention on the value of food. The question "how to grow seeds" spiked on the internet as people sought to be more self-sufficient. Farmers were recognised as essential workers when the food-supply chain was disrupted. And zoonotic viruses – those that are transmitted from animals to humans – became a much-discussed topic.
Yet even before the pandemic hit, the entire system of providing people with food was hugely inefficient. While 815 million people live every day in the shadow of hunger, a third of all food goes to waste throughout the supply chain, according to the United Nations Food and Agriculture Organization. This is a large reason why the UN Sustainable Development Goals (SDGs) include the objective of eliminating global hunger by 2030.
Finding an environmentally sensitive approach
But the answer to hunger is not simply to ramp up status quo food production, even if that were a feasible option.
We need a more environmentally sensitive approach. For example, agriculture is responsible for nearly 15% of greenhouse-gas emissions caused by humans, and climate change is exacerbating the droughts, floods and other volatile weather events that threaten crops and livestock.
All the while, the demand for food is growing along with the population. A 2012 WWF report argued that humanity would need to produce more food in the subsequent four decades than in the last 8,000 years of agriculture combined.
The good news is that the private sector can play a significant role – aligned with the SDGs – by investing with the goal to profitably improve the sustainability of the food economy. Here are three ideas for how the private sector can use capital to create change.
Investment idea: improve how food is grown
Farmers are connecting to a "hive-mind" of shared data collected by satellites and drones, combined with improved data on demand and consumer trends, to allow more efficient use of pesticides and fertilisers. That way, precision agriculture can enhance production while also reducing the ecological damage associated with the traditional use of chemicals – addressing SDG14 (Life Below Water) and SDG15 (Life on Land).
New farming methods include aquaponics, where plants are grown in water that is fertilised by fish, and vertical farming, where crops are grown in stacks. These can reduce fertiliser use and support production that is geographically closer to the point of consumption. Indoor vertical farming can grow plants with 95% less water usage than arable farmland, which could dramatically advance SDG6 (Clean Water and Sanitation).
Given that 24% of the world's productive land is degraded due to topsoil depletion, indoor farming could also play an important role in reversing the negative trajectory of land-use change by concentrating food production in a smaller area.
Investment idea: improve how food is processed and distributed
Estimates suggest that nearly a quarter of calories produced for human consumption are lost or wasted in the food supply chain. According to the US Department of Agriculture, USD 161 billion worth of food went to waste in the US alone in 2010.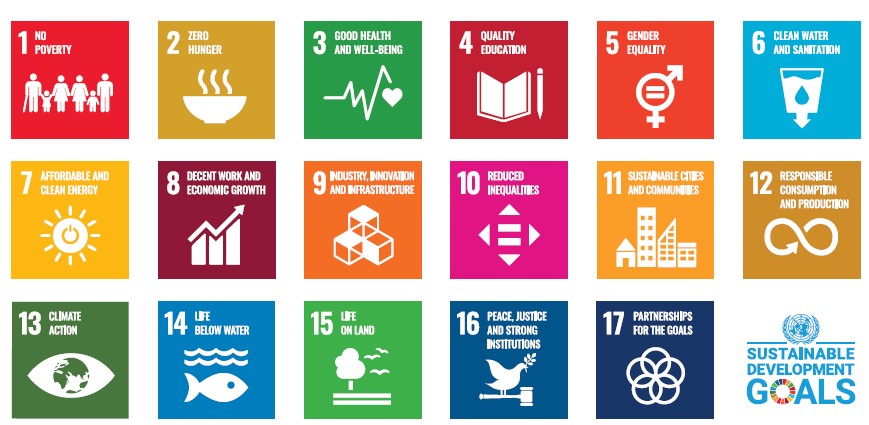 Important Information
Information herein is based on sources we believe to be accurate and reliable as at the date it was made. We reserve the right to revise any information herein at any time without notice. No offer or solicitation to buy or sell securities and no investment advice or recommendation is made herein. In making investment decisions, investors should not rely solely on this material but should seek independent professional advice.
Investing in fixed income instruments (if applicable) may expose investors to various risks, including but not limited to creditworthiness, interest rate, liquidity and restricted flexibility risks. Changes to the economic environment and market conditions may affect these risks, resulting in an adverse effect to the value of the investment. During periods of rising nominal interest rates, the values of fixed income instruments (including short positions with respect to fixed income instruments) are generally expected to decline. Conversely, during periods of declining interest rates, the values are generally expected to rise. Liquidity risk may possibly delay or prevent account withdrawals or redemptions.
Investment involves risks, in particular, risks associated with investment in emerging and less developed markets. Past performance is not indicative of future performance. Investors should read the offering documents for further details, including the risk factors, before investing. This material and website have not been reviewed by the Securities and Futures Commission of Hong Kong.